Cheat Sheet: Copywriting for Video and Landing Pages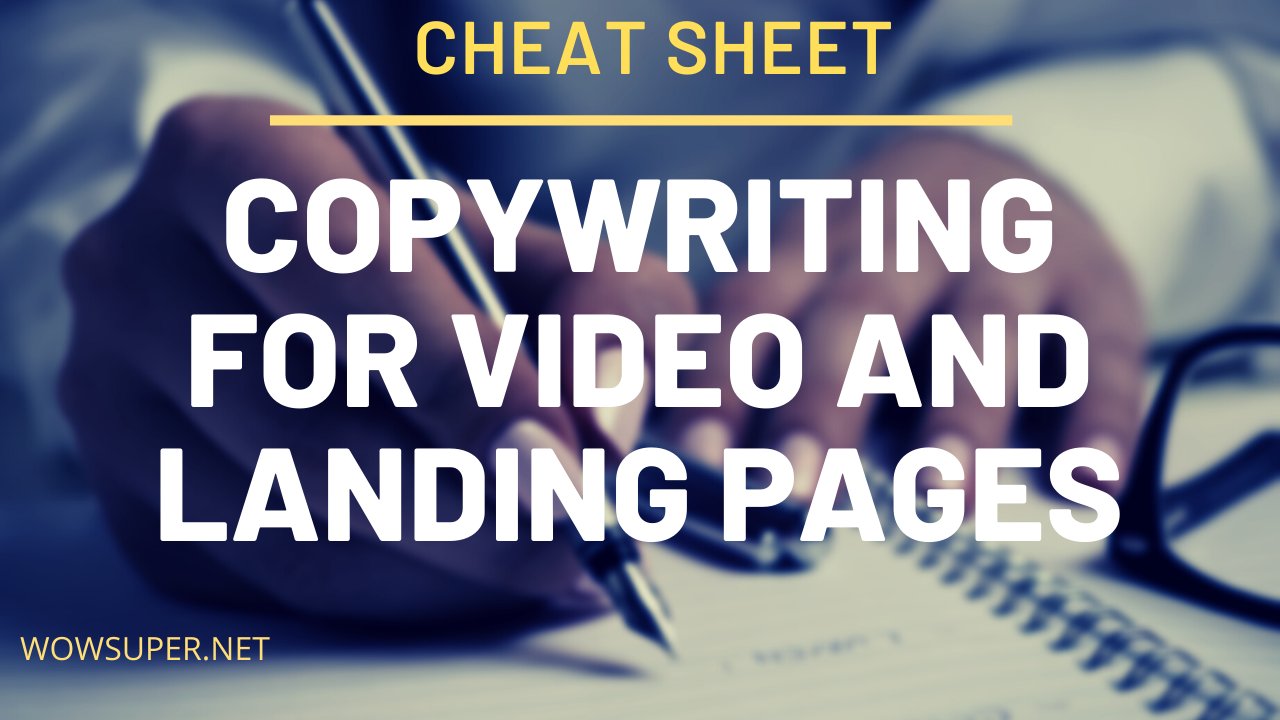 If you SELL anything Online (or Offline) what is the most important element of your creative?
Is it the Image/Photo?
Is it the Design?
Is it the Video/Motion Graphics?
Answer: NONE of the ABOVE.
It's the COPY in the creative that SELLS. Period.
Think about this – Before you buy anything, WHAT do you NEED to MAKE that Purchase Decision?
Did you answer THE LOWEST PRICE? Of Course NOT.
Then what else?
Think about what you do before you decide on purchasing a product or service.
Don't you do exhaustive research on the product and the company that offers it? Don't you read the user reviews? Don't you want to know what's in it for you and how the product/service will change your life for the better?
This is exactly the information your prospective customers/website visitors are expecting. A Copywriting structure that follows certain best practices makes it easy to give all the information your prospects in the way they want it.
The following cheat sheet gives you an overall structure that you ought to follow while presenting your product or service. These were inspired by copywriting principles used in sales letters and video sales letters.
This structure is generally used if you are looking to sell something immediately after. However, some products/services need multiple touch-points which may include telephone calls or salesperson visits to the customer place. In such cases, you can use this structure to better drive a call to action like 'Call us or Schedule an Appointment', etc.
This copywriting cheatsheet is intended to give as much information as needed to your prospects and enables you to speed up your customers' decision-making process.
So here are the Best Practices for Video/Landing Page Copywriting (Structure)