Buy Framed Printed Photo Collage in Chennai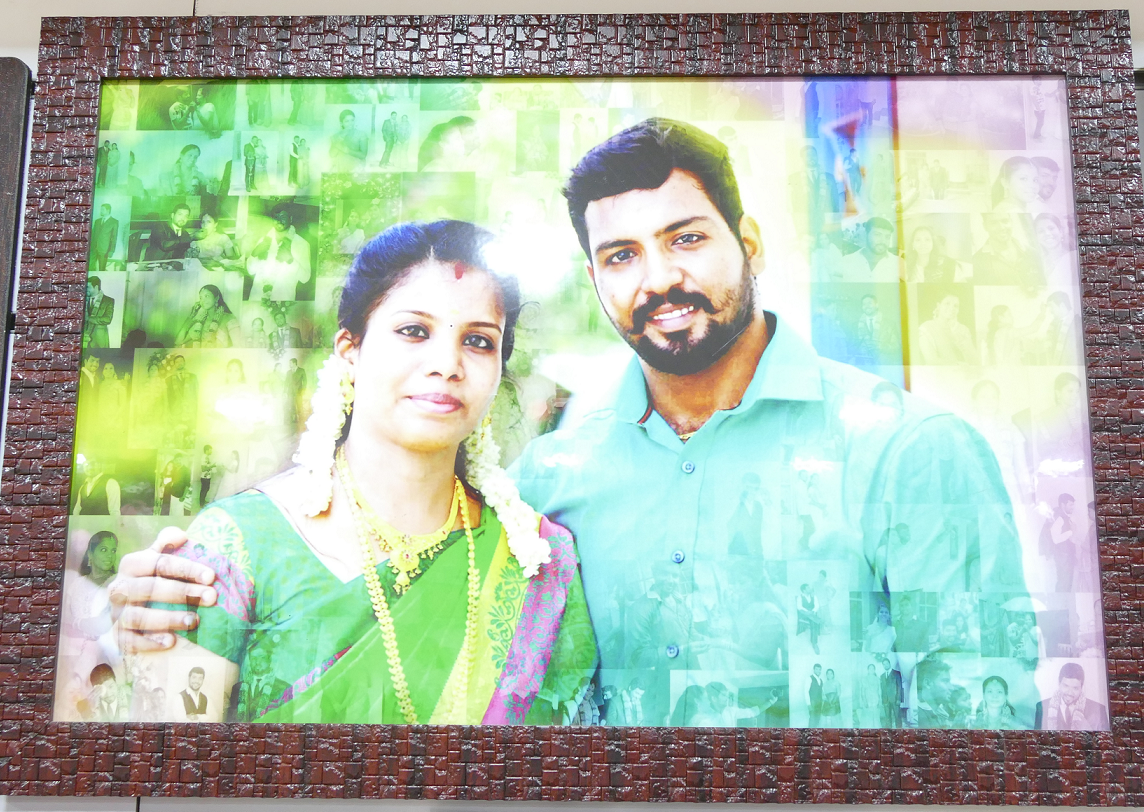 I am sure you've seen regular photo collages where many photos are arranged around each other. They come in many designs and most of them look beautiful.
But the trend/rage for this year is this particular style of photo collage that is shown above & below photos – Framed Printed Photo Collage on a Wall.
Have a look at the photo closely. There are almost a hundred small individual photos that are used on the background. They are not immediately evident when you are at a distance, but when you move closer you can see the individual photos.
There is one main/dominant photo that is large in size, and if you look closely, you'll be able to see the photo collage on this photo as well. Just that the larger photo is made brighter, and the background photos are not that prominent/visible.
I am not sure how much of the collage effect you are able to see in these photos embedded by me here, but these look great when you see them directly at the shop in-person. These trendy framed wall mountable photo collages make great wall hangings and the favorite choice of many for gifting during special occasions like wedding, anniversary, birthday, etc.
You can buy a framed photo collage like this or other personalized gifts that are customized with your photos, from Surprize Gifts shop located at Nungambakkam (Click for Google Maps directions) and Perambur. Call Muthu Kumar at 9962013990 – Chennai, India for enquiries/orders in Chennai.
Here is another one –