Learn Anything Online for Two Full Months: Free of Cost!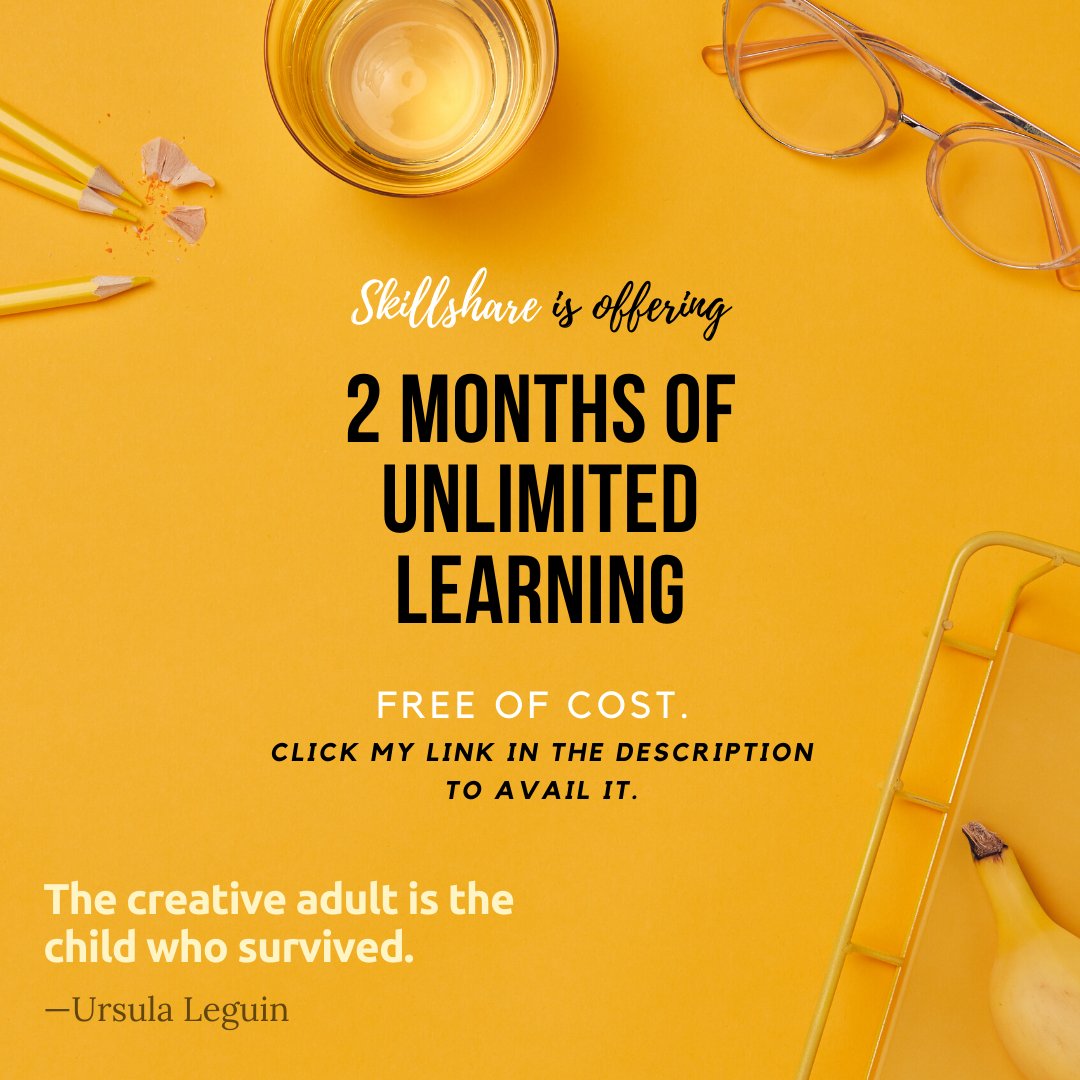 Ultra-Specialization is a necessity nowadays. There is only one way to achieve it – Continuous Learning.
I have tried multiple online learning platforms like LinkedIn Learning, Udemy, etc. While the former has great courses, the subscription cost is high. The latter requires you pay per course but is a hit-or-miss – you ought to know how to select your course as there are many marketing videos disguised as courses there.
Recently, I signed up for a two-month free unlimited learning subscription for an online course repository called SkillShare.
So far, I found the courses to be good. They have courses in multiple domains/ specializations. Just search and you'll most probably find courses on topics you want to learn.
The unlimited-access subscription cost, even after my free months, is nominal – around $8.99 USD per month. And we can cancel anytime – even after just using the two free months. (A valid credit card is reqd. for signing up though.)
Please click on my below affiliate link to sign-up for your initial two free months. My free subscription will get extended if you do. You can do as much for friendship and all this help 🙂
Here is the signup link – https://www.skillshare.com/join?studentRef=811995679&via=student-referral&utm_campaign=student-referral-settings&utm_source=ShortUrl&utm_medium=student-referral-general
Here are some categories under which multiple courses are available in Skillshare – Animation, Creative Writing, Film & Video, Fine Art, Graphic Design, Illustration, Music, Photography, UI/UX Design, Web Development, Business Analytics, Freelance Business, Entrepreneurship, Business, Leadership, Management, Lifestyle, Productivity, etc.
You can just search for topics you want to learn about, on the search bar – chances are you'll find video courses on it or you'll find related courses. Sign up and start learning now – as we're not sure until when the two-month offer will last!